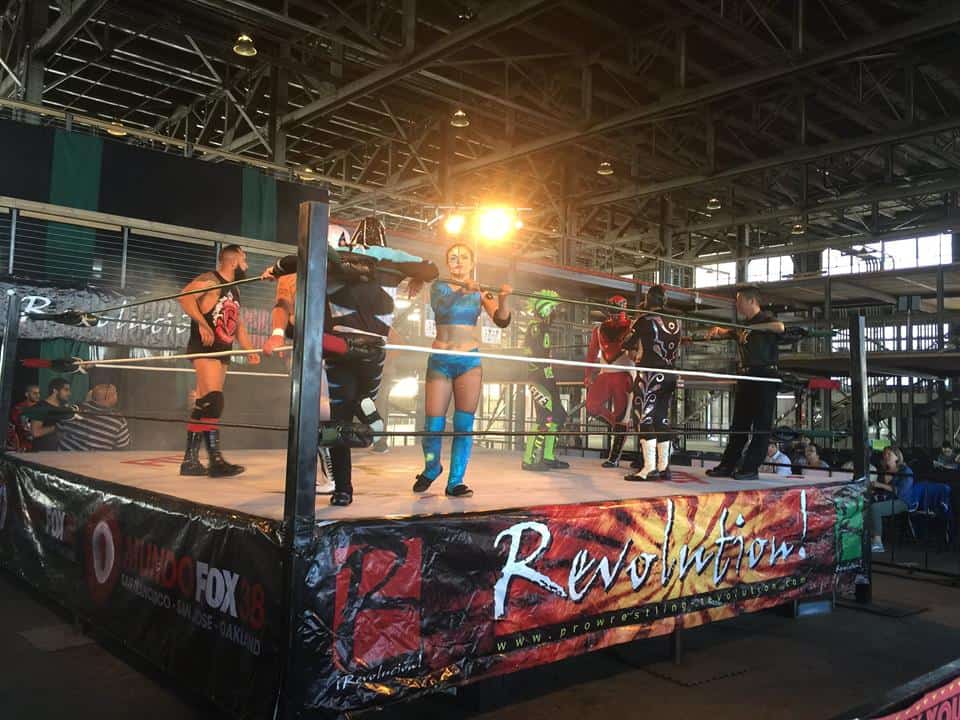 It's been more than a week since the awesome Lucha de la Cocina and now that we're finally back on top of the world, or recovered, we'll share some photos and a quick recap. We had close to 2,000 people which was an amazing turn out. And, it was for the greatest of causes, a fundraiser for La Cocina!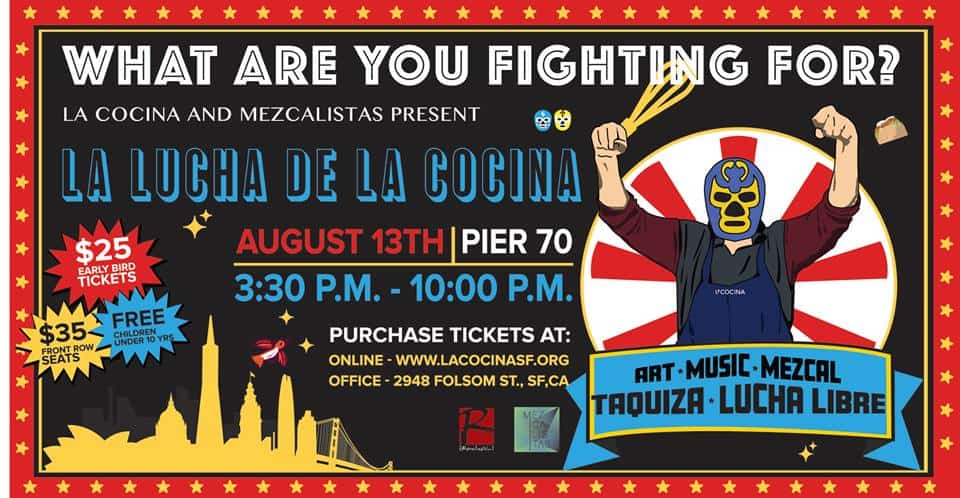 All right folks, this is your last chance, tickets are going fast so you'd better buy now to get down at a fantastic event this Saturday in San Francisco for a fantastic cause. There's so much happening at this Saturday's Lucha at Pier 70 that I have to break down into easy bites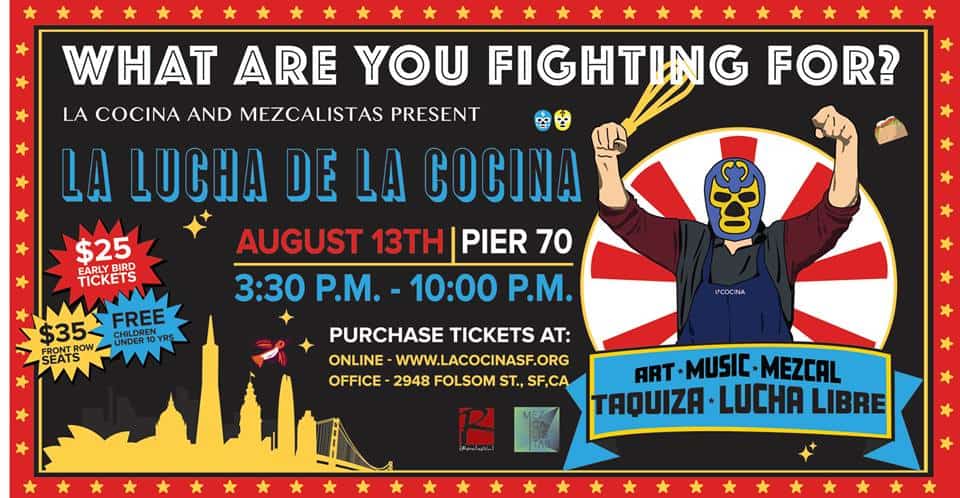 What happens when you combine Lucha Libre, Tacos and Mezcal? We now have the answer - La Lucha de la Cocina! Mezcalistas is beyond excited to be working with La Cocina, one of the most amazing non profit organizations here in the Bay Area, and Pro Wrestling Revolution. This fundraising event will take place August 13th at Pier 70 in San Francisco.